Workshop Program
Our workshop program consists of several core workshops which repeat often. We occasionally run guest workshops and those will be advertised as they come up.
Find a Workshop or Book Now if you already know which workshop you need!
Studio Skills Primer
1.5 hours @ £15
We can add a pre-workshop Studio Skills Primer for anyone who is either new or has limited studio experience. This is a hands on walk through the studio equipment including choosing and changing light modifiers, camera set up, light meter set up and use, handling background papers.
Please contact us to discuss or book this option
Custom Workshop Programs
3 hours @ £35
We have on occassion been asked to provide a bespoke workshop program. We can put together a program that suits your interests, for 4/5 photograpers.
Please call to discuss - options include Portraiture, Fashion, Beauty, Glamour and Art Nude. Also specific techniques such as Low key or High key work and post-production Photoshop editing.
Studio Skills
£35 (3 hours incl. refreshments)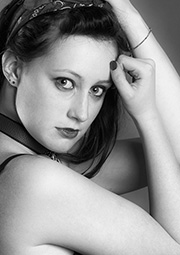 An ideal studio primer, this workshop walks you through the equipment that you will find at Spitfire Studio. We will provide you with hands on experience setting up the equipment and show you what you should expect to find in other studios.
The evening is split, with part 2 being basic lighting techniques. Learn the theory and gain practical experience setting up lighting in a fun and relaxed environment!
Complete Studio Portraiture
£35 (3 hours incl. refreshments)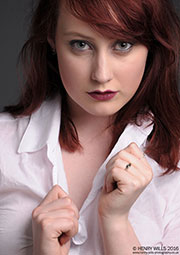 A comprehensive workshop covering the principles of portraiture, studio lighting techniques for portraits including low key and high key techniques. Learn the rules and also when to break them!
This workshop follows on from our Studio Skills primer, if you are not reasonably comfortable working in a professional studio environment then it is worth doing the Skills workshop first. Our model for the workshop is Aerlise.
Fashion, Beauty & Glamour
£35 (3 hours incl. refreshments)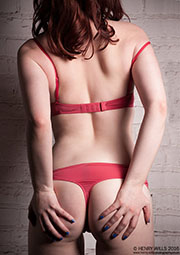 A new workshop expanding the Fashion and Glamour elements from our popular Advanced Lighting workshop. This workshop includes fashion, lingerie and "fashoin nude", plus glamour and "glamour topless/nude" with several very different studio lighting setups.
Priced at £35 for the evening, we limit to 4 attendees to ensure plenty of shoot time with the model and 1-2-1 feedback with the tutor.
Studio Art Nude
£35 (3 hours incl. refreshments)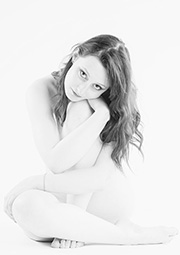 Low Key and High Key can result in stunning images. Learn how to create stunning images with a single light, master 'split lighting' and 'high key'.
Model for the evening will be the stunning Aerlise, who will help you learn to direct a model posing in this genre.
Refreshements are included and there will be a max of 4 delegates on the evening. Our model for the workshop is Aerlise.
Digital Darkroom (Photoshop)
£35 (3 hours incl. refreshments)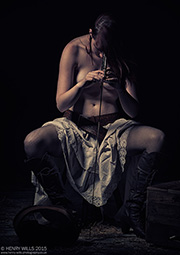 Some love it, some hate it - but the fact is that Photoshop should only really be considered to be your 'Digital Darkroom' and no photographic prints have ever been produced without some kind of darkroom process! Tutor Henry Wills will show you techniques for effective workflow, image editing for portrait photography and image repair tools. Whilst on other workshops you will have practiced 'getting it right in the camera', there are always times when a little TLC in the 'darkroom' can improve an image.
Custom Studio Workshop
£35 (3 hours incl. refreshments)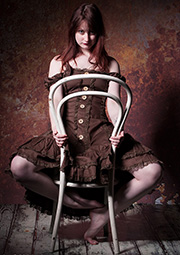 We can put together a customised workshop to your requirements. Aimed at clubs or small groups (negotiable but usually 4 participants), choose from Studio Skills, Portraiture, Fashion, Beauty, Glamour or Art/Erotic Nude. These workshops will appear in our list but not be available to the public unless by prior agreemtn to mke up numbers. Our model for the workshop is Aerlise.